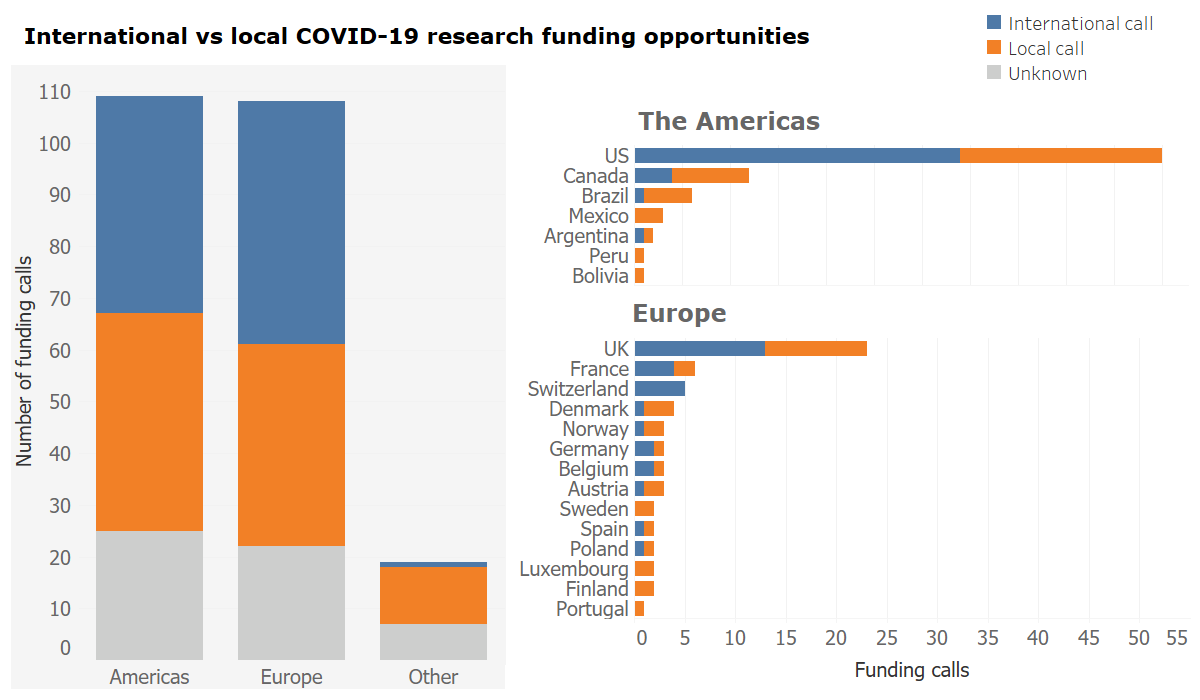 The global spread of COVID-19 has seen national funding calls opening up to international collaboration, with a third of opportunities listed in the Science|Business COVID-19 research funding database explicitly allowing international cooperation.
Of European calls launched since the start of the pandemic, 55 per cent are open to overseas researchers, while for the Americas the figure is 50 per cent. Elsewhere around the world most research money is spent inside the country of origin.
The US – recently criticised for not taking part in an EU-led international COVID-19 vaccines and therapeutics pledging event – and the UK, are the two biggest funders of cross-border research, together having launched 51 per cent of all known international COVID-19 funding calls.
The Science|Business coronavirus research opportunities database currently lists more than 250 calls from 44 countries.